Staff & Volunteers
Nikki Glick – School Coordinator
My name is Nikki Glick. I am very excited to serve as the School Coordinator at Temple Beth Torah for the 2021-2022 school year. For the past three years, I have been involved in supporting the Religious School in my role as Education Chair. Prior to that, I was a member of the Education Committee for several years. I have thoroughly enjoyed contributing to the planning that goes into the operations of the school. Developing programming for our students and families has also been a great source of pleasure. Additionally, I have been fortunate to have had the opportunity to help out in some of the classrooms both in person and virtually. These experiences have allowed me to get to know the students and their families in a different capacity which has been incredibly rewarding.
I am a licensed Clinical Psychologist and was certified in School Psychology as part of my training. My professional work has been focused on children and adolescents, as I am quite passionate about supporting individuals in these age groups. I have worked in an outpatient clinic, a local public school and in a private practice setting. Although I have been on a hiatus from my career since my children were young, I have enjoyed utilizing my enthusiasm for children and teens through my volunteer work in the Holliston schools and at TBT.
I am grateful to be a part of such a caring and passionate Religious School team and look forward to continuing to provide a meaningful Jewish education for our students.
Charli Bernstein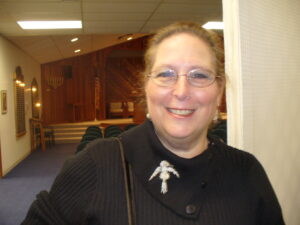 My name is Charli Bernstein and I have been a member of Temple Beth Torah for over 27 years. In 2005, I began tutoring B'nai Mitzvah students. Starting in 2009, I began teaching the 6th grade students and for several years, also taught the 2nd grade. I am currently serving as co-chair of the Ritual Committee.
My education philosophy is to provide students with a solid foundation in Judaism; to teach our history, traditions and prayer texts and to understand the meaning of Jewish identity while helping them determine what being Jewish means to them.
Watching the students grow, develop relationships and share their thoughts and opinions brings me great pride. There is nothing more satisfying than seeing our students be called to the Torah and become a Bar/Bat Mitzvah.
Laurie Canning
My name is Laurie Canning and I am the Gimel Teacher. I have been teaching at TBT for 20 years and have loved every minute of it!  I teach using discussion, games, fun, as well as hands on activities to try to appeal to all students' learning styles and strengths. I have also taught Bet, Dalet, Hay and Zayin, and was the Youth Director for many years as well.
I have a BA from Tufts University in Child Psychology and French, and a Master's in Elementary Education from Lesley University. I also enjoy teaching French at the Ben Franklin Classical Charter School in Franklin and have been working there for 23 years.
I have three children who attended Temple Beth Torah's Religious School and recently my two youngest had their B'nai Mitzvah together which was amazing. My eldest Connor is currently serving in the U.S. Air Force, my son Joshua is in 9th grade at King Philip High School and my youngest Missy is in 8th grade at King Philip Middle School.
Interestingly, I also had my Bat Mitzvah at Temple Beth Torah and grew up in Holliston.  I have always been a member of the temple and I wanted my children to have the same wonderful experience I did.  It is a close knit group of people with a warm, welcoming community and I have greatly enjoyed my long history being a part of this temple!
Beth Ecker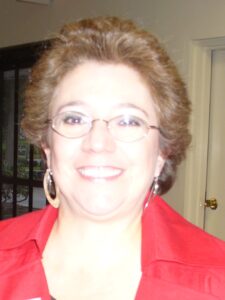 My name is Beth Ecker. My husband Dan and I have been members of Temple Beth Torah for 28 years.  I have been teaching at TBT for 13 years.  I taught in the nursery school a few years, then when Torah Tots began, I taught that class, then the Aleph class and now I teach the Bet class.
When I am not at TBT, I teach pre-school in Sherborn and I have been there for 13 years.  I have 3 children, who all attended the religious school and were Bar and Bat Mitzvah here at TBT. My son, Max was in the first preschool class at Temple Beth Torah.
I believe every child should have a basic foundation to Judaism.  I bring my sister and brother who live in Israel into my lessons and try to provide a personal experience of Israel for my students.  I think children should learn about our traditions.  I help children to see how their family celebrates and honors the traditions and values, and that each family may do this in a different way, but we all are part of the Jewish people.  I like my students to know how special it is to be Jewish.  My father was a holocaust survivor and Judaism has always been a big part of my life and I get joy from sharing stories with my students.
Nina Gursha
Nina was born in Cairo, Egypt into a conservative Jewish home and went to a Jewish day school. When President Anwar Sadat was elected, he closed all Jewish schools. Her parents sent Nina and her siblings to the Lycée Français du Caire where she learned French and other academic subjects. Their Rabbi would come to the house to prepare and teach her brothers for their Bar Mitzvah. Girls had their Bat Mitzvah as a whole class; each had a part of the Shabbat morning service. In 1967 during the 6 Day War, they were forced to leave Egypt. Nina came to Boston in 1968, went to High school, College and got married. When her children went to Hebrew School she could not help them with their homework. This is when she realized it was time to go back and learn the Hebrew that she had forgotten. She started to teach Hebrew and it became her passion. She taught in several synagogues in the Boston area, but when she was hired at Temple Beth Sholom, 14 years ago, her passion for learning grew stronger and stronger Nina cares deeply for her Hebrew School students and has been teaching Kitah Dalet for the last 13 years.
Jane Kohuth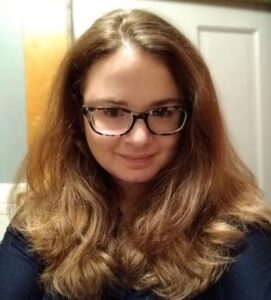 My name is Jane Kohuth and I teach the Hey class. My family joined Temple Beth Torah in 2017, and my son Kameron Stepansky is in the Gan/Aleph class. I grew up in Brooklyn, NY, where I graduated from the same Hebrew School as Supreme Court Justice Ruth Bader Ginsberg! I am a graduate of Brandeis University, where I studied English and Creative Writing, Jewish Studies, and Women's Studies. I have a master's degree in Theological Studies from Harvard Divinity School, where I focused on women in religion and Jewish history. I've taught various Hebrew School grades in a number of synagogues over the years, and spent two years as the Assistant Director of Education at a congregation in Northern Virginia. I've loved coming back to teaching Jewish subjects again, and am very much enjoying creating a Jewish history focused curriculum for the fifth grade.
I am also a children's book author. I've published five books for young children, including three books with Jewish themes. My picture books Estie the Mensch and Who's Got the Etrog? are both PJ Library books, so you may have received them in the mail at some point! My early reader Anne Frank's Chestnut Tree was a National Council of Social Studies Notable Trade Book for Young People. I visit classrooms in person and via video chat to teach writing workshops and have also taught creative writing classes for children and adults.
My family has found Temple Beth Torah to be warm and welcoming, and I am enjoying getting to know the community — in particular the kids, who are bright and curious and up for an intellectual challenge!
Jill Metzger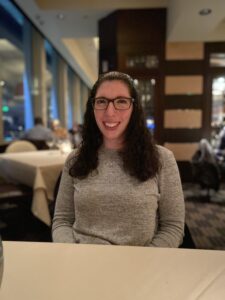 My name is Jill Metzger, and this will be my second year teaching the K'Sharim class. I spent a lot of time at TBT growing up, as my family was very active at the synagogue. I was a madricha in the Vav class for five years and taught the Dalet class for one year, so I have come to know the school quite well!
In 2019 I graduated with an Ed.M and Certificate of Advanced Studies in school counseling from Harvard Graduate School of Education. Before that, I received my BA in psychology from University of Connecticut. I am currently working as a high school counselor at a private school in the Greater Boston area.
My education philosophy is to give students agency in the learning process, so they are actively engaged and find meaning in the content. It is essential to create trusting relationships with students in order to create an environment conducive to learning. Additionally, I think it is important for children and adolescents to explore their religious identities and learn about the general tenets of Judaism. I went to Jewish day school as a child and was grateful for the opportunity to study the concepts of Judaism and decide how I wanted to incorporate those into my own life.
Rachel Morganstern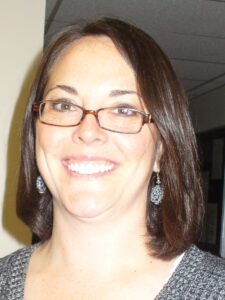 My name is Rachel Morgenstern and I teach the Torah Tots class at TBT.  I love working with young kids and their families, exploring the Jewish culture and holidays, and helping them to start their own family traditions.
My family and I have been members of TBT for about 10 years.  I have been married to my husband Joel for 16 years.  We have two daughters, Lila, age 13, and Zoe, age 11.  Lila began attending TBT when she was 3 in the Torah Tots program. She had her Bat Mitzvah in October 2018 and is currently attending the 7th grade class with Rabbi Steve.  Zoe is in 5th grade and is looking forward to her Bat Mitzvah in a few years.
I have a Master's degree in Intercultural Relations from Lesley University and a Master's degree in Speech and Language Pathology from Emerson College.  I have worked as an SLP with all ages ranging from Early Intervention (children birth through 3 years old), to Nursing homes to schools, specializing in the areas of feeding therapy, Augmentative and Alternative Communication, as well as general language acquisition.
I love connecting with children at this young age and getting them excited about Jewish culture and the Hebrew language, all while having fun!