High Holidays
Quick Links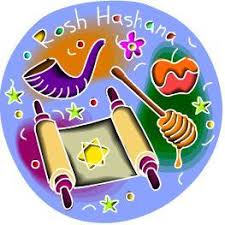 Let's bring in the sweet New Year together!
The High Holidays are a wonderful time of year when congregants gather together. From the joy of Rosh Hashanah, to the self-reflection on Yom Kippur, it is a  wonderful time to connect and come together as a community.
We would love to have you join us at Temple Beth Torah for Rosh Hashanah and Yom Kippur services led by the Rabbi and Cantor Dan Funk.
You are welcome to bring children to our youth services led by our talented teachers and Education Director/Cantorial Soloist Linda Myer.
Babysitting for pre-K and younger is available with advance notice.
Complimentary tickets are available for potential new members.
Please pre-register by emailing hemawesa@msn.com.