Social Opportunities
TBT offers many fun filled opportunities
                 to connect and enjoy!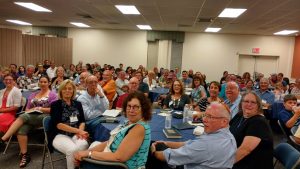 TBT Member BBQ

Jewish Walking Tour

Knit Together Havarah
Each Wednesday at 10 AM, we gather at TBT to knit and connect….to kibbutz and schmooze….to share conversation and knitting tips!!  Knitters of all levels of experience are welcome to join us.  Non-knitters are invited to join in also…you are invited to play cards or board games or just talk!
We are a very social and welcoming group! Come check us out!
Contact Carol Goldstein at carolgoldstein@comcast.net for more information.