Gashin Memorial Camp Scholarships
Ronald J. Gashin Memorial Camp Scholarships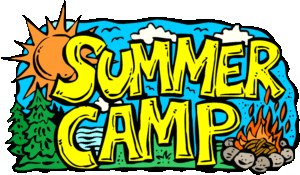 The Ronald J. Gashin Camp Scholarship fund is currently accepting applications for the 2023 camping season.  The deadline to submit your essay is March 2023.   The mission of the Ronald J. Gashin Camp Scholarship Fund is to promote lifelong Jewish learning and living by establishing a fund that supports enrollment of our members' children at Jewish Overnight Camp.  It is through such a summer camping experience we hope to attain our goal of Jewish continuity among our families.
Qualifications to receive a Scholarship are:
Must be a member in good standing of Temple Beth Torah;
Child attending camp must be attending a Jewish Overnight Camp for the first time;
The camp attended must:
Observe Shabbat
Observe the laws of Kashrut
Promote Jewish enrichment through special programming and activities designed specifically to help our children develop a better understanding of what it means to live a full Jewish lifestyle.
An essay must be submitted by the applicant and family on why the child wants to attend Jewish Overnight Camp and what they hope they and their family will gain from such an experience and;
Upon return from camp, the recipient is required to write a follow up essay on their experience and how it enriched their and their family's understanding of lifelong family Jewish learning and living.
If you have any questions, please email the office at tbt@bethtorah.org.