Tikkun Olam
Tikkun Olam (Repair of the World) is an important value of the Temple Beth Torah community. Tikkun Olam is comprised of three Jewish values that can lead to "repairing the world": chesed, tzedakah and tzedek.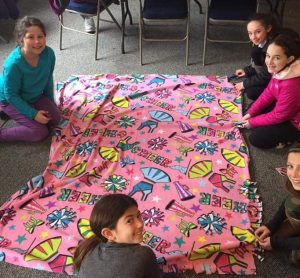 Chesed is showing loving kindness towards other people (could be an individual act) through donations, making food for others when sick, or collecting toys at Hanukkah.
Tzedakah is charitable giving to those in need. Our students make weekly tzedakah donations and determine what charity to give this to each May. Our congregation participates in several tzedakah projects each year supporting needy families in our area. CLICK HERE to view the Volunteer Opportunities available at Jewish Family Services in Framingham.  
Tzedek (justice) means trying to make a better world by changing the systems and structures that cause inequality. Currently the Tikkun Olam committee is exploring the intersection of Jewish values and tzedek and how members of our congregation could pursue tzedek in our immediate and greater communities.   We hope to open up a conversation with any member of the congregation who wants to connect through Jewish values and shared interests leading to a social action project.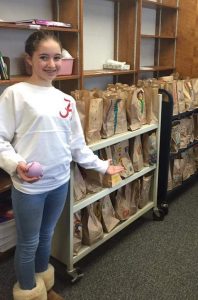 Our B'nai Mitzvah candidates organize or participate in a Mitzvah Project during the year prior to becoming a Bar or Bat Mitzvah.  This project gives our students an opportunity to explore a charitable interest or social justice issue in our community.  Post-B'nai Mitzvah students may work with Rabbi Mimi to determine a Mitzvah Project and continue to work together and within the community to meet a need they identify.
Temple Beth Torah congregants take part in various projects throughout the year.  During 2020-21, while our synagogue was closed, we gathered toys and clothing for the Holiday Dreams project and we raised funds for the synagogue through a cross-committee Purim Mishlaoch Manot project.  Our goal as a committee is to open up opportunities to others in the congregation as they feel able to participate in these mitzvahs.  Thus, we build relationships within TBT as well as with partner organizations in the community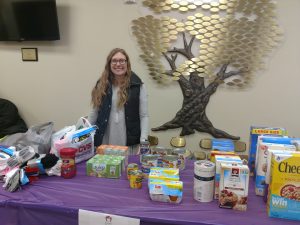 Temple Beth Torah has a volunteer team that works with Family Promise Metrowest which hosts families experiencing housing instability at the Christ the King Church in Holliston.  Our volunteers purchase, prepare and serve dinner to families at the Church four times throughout the year.
We want each member to do what is meaningful for them! We look forward to your contributions in the community!
The Tikkun Olam Committee is always looking for new ideas and new members. For more information please contact Chris Brumbach, Chair, Tikkun Olam.