TBT Reads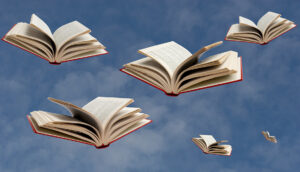 We have an active book discussion group at Temple Beth Torah.  We read a variety of books, both fiction and non-fiction, either written by Jewish authors or with Jewish content. We enthusiastically welcome all new participants.  Currently we meet around six times a year, on Monday evenings at 7:30 pm via Zoom.
Contact Mary Ann Oppenheimer or Seth Novick to join the mailing list for one or more of the book discussions.
TBT BOOK CLUB SELECTIONS:   2023 – 2024
The following list was compiled from several sources: recommendations from our book discussion participants, members of Temple Beth Torah, including our Rabbi, Hadassah magazine and the Jewish Book Council.   The list may be reviewed and altered as we move through the year.
August 7, 2023
The Latecomer: A Novel by Jean Hanff Korelitz
The story of the wealthy, New York City-based Oppenheimer family, from the first meetng of
parents Salo and Johanna, under tragic circumstances, to their triplets born during the early
days of IVF. As children, the three siblings – Harrison, Lewyn, and Sally – feel no strong familial
bond and cannot wait to go their separate ways, even as their father becomes more distanced
and their mother more desperate. When the triplet leave for college, Johanna, faced with being
truly alone, makes the decision to have a fourth child. What role will the "latecomer" play in this
fractured family?
October 9, 2023
The Dressmakers of Auschwitz: The True Story of the Women Who Sewed to Survive by Lucy
Adlington
A biography about the twenty-five inmates, mainly Jewish women and girls, of Auschwitz
Birkenau who were selected to create fashions for the elite Nazi women in the Upper Tailoring
Studio. This book draws upon interviews with the last surviving seamstresses and a variety of
other sources to follow the fates of these women. Their bonds of family and friendship not only
helped them endure persecution, but also to play their part in camp resistance. Weaving the
dressmakers' remarkable experiences within the context of Nazi policies for plunder and
exploitaton, historian Lucy Adlington exposes the greed, cruelty and hypocrisy of the Third
Reich and offers a fresh look at a litle-known chapter of World War II and the Holocaust.
December 4, 2023
A Bend in the Stars by Rachel Barenbaum
This literary novel is at once an epic love story and a heart-pounding journey across WWI-era
Russia, about an ambitous young doctor and her scientst brother in a rare race against Einstein
to solve one of the great mysteries of the universe.
February 5, 2024
Kantika: A Novel by Elizabeth Graver
A kaleidoscopic portrait of one family's displacement across four countries, Kantika – "song" in
Ladino – follows the joys and losses of Rebecca Cohen, feisty daughter of the Sephardic elite of
early 20th century Istanbul. When the Cohens lose their wealth and are forced to move to
Barcelona and start anew, Rebecca fashions a life and self from what comes her way – a failed
marriage, the need to earn a living, but also passion, pleasure and motherhood. Moving from
Spain to Cuba to New York for an arranged second marriage, she faces her greatest challenge –
her disabled stepdaughter, Luna, whose feistiness equals her own and whose challenges pit new
family against old.
April 1, 2024 (Note this date may well change)
Israel: A Simple Guide to the Most Misunderstood Country on Earth by Noa Tishby
Israeli American Noa Tishby uses her humor, passion, and connection to Israel to create an
accessible and dynamic portrait of the country. Through bite-sized chunks of history and deeply
personal stories, the author chronicles her homeland's evolution, beginning in Biblical Ames and
moving forward to cover everything from WWI to Israel's creation to the disputes dividing the
country today. Tackling popular misconceptions with an abundance of facts, Noa Tishby
provides critical context around headline-generating controversies and offers a clear, intimate
account of the richly cultured country of Israel.
June 3, 2024
Night Angels by Weina Dai Randel
From the author of The Last Rose of Shanghai comes a profoundly moving novel about a
diplomaAc couple who risked their lives to help Viennese Jews escape the Nazis, based on the
true story of Dr. Ho Fengshan, Righteous Among the NaAons
Recent Book Selections
Button Man by Andrew Gross
The Song of the Jade Lily by Kristy Manning
Book of Lost Names by Kristin Harmel
The Last Summer at the Golden Hotel by Elyssa Friedland
What We Will Become: A Mother, A Son and a Journey of Transformation by Mimi LeMay