TBT Reads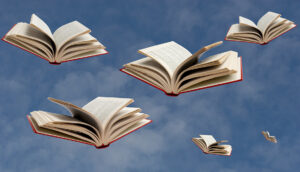 We have an active book discussion group at Temple Beth Torah.  We read a variety of books, both fiction and non-fiction, either written by Jewish authors or with Jewish content. We enthusiastically welcome all new participants.  Currently we meet around six times a year, on Monday evenings at 7:30 pm via Zoom.
Contact Mary Ann Oppenheimer or Seth Novick to join the mailing list for one or more of the book discussions.
TBT BOOK CLUB SELECTIONS:  August 2022 – June 2023
The following list was compiled from several sources: recommendations from our book discussion participants, members of Temple Beth Torah, including our Rabbi, Hadassah magazine and the Jewish Book Council.   The list may be reviewed and altered as we move through the year.
August 1, 2022 – The Rabbi Who Prayed with Fire by Rachel Sharona Lewis
This is a fictional mystery about a new Rabbi at a Conservative congregation in Rhode Island.  A Friday evening fire draws out long standing tensions and raises contemporary issues of antisemitism, security, racism, etc.
October 3, 2022 – Florence Adler Swims Forever by Rachel Beanland
Centered in 1934 Atlantic City this is a story about the Adler family: Esther, Joseph, Florence, Fannie and her husband Isaac.  When tragedy strikes, Esther's decision to hide the truth pulls the family into an elaborate web of secret-keeping and lies, revealing how quickly protecting those we love can turn into betrayal.
December 5, 2022 – The Marriage of Opposites by Alice Hoffman
Growing up on idyllic St. Thomas in the early 1800s, Rachel dreams of life in faraway Paris.  Rachel's life is not her own. To save her father's business, Rachel is married to an older widower with three children.  When her older husband dies suddenly, Rachel takes control of her own life story, beginning a passionate love affair that sparks scandal and affects all her family.
January 30, 2023 – People Love Dead Jews: Reports from a Haunted Present by Dora Horn
In this non-fiction book, Horn who is known for her novels, weaves together history, social science and personal stories and asks readers to think critically about why society seems fascinated with the death of Jews but cares little for living Jews.  It looks at antisemitism from a different perspective.
April 3, 2023 – Three Sisters by Heather Morris
Based on a true story, against all odds, three sisters survived years of imprisonment in Nazi Germany, by clinging together. After their imprisonment, they travel to Israel where they battle ghosts from the past and secrets they have kept from each other.
June 5, 2023 – Hope Valley by Haviva Ner-David
This is the fictional story of two women, Tikvah and Ruby, one Jewish-Israeli and one Palestinian-Israeli who come together to form the most unlikely of friendships.  Meeting one day in the Galilean valley that separates their villages, this book explores the political enmity that has defined the history between them.
Recent Book Selections
Button Man by Andrew Gross
The Song of the Jade Lily by Kristy Manning
Book of Lost Names by Kristin Harmel
The Last Summer at the Golden Hotel by Elyssa Friedland
What We Will Become: A Mother, A Son and a Journey of Transformation by Mimi LeMay